Scalable

Scalable is a modular business software solution which makes it easy to build the business software you always wanted.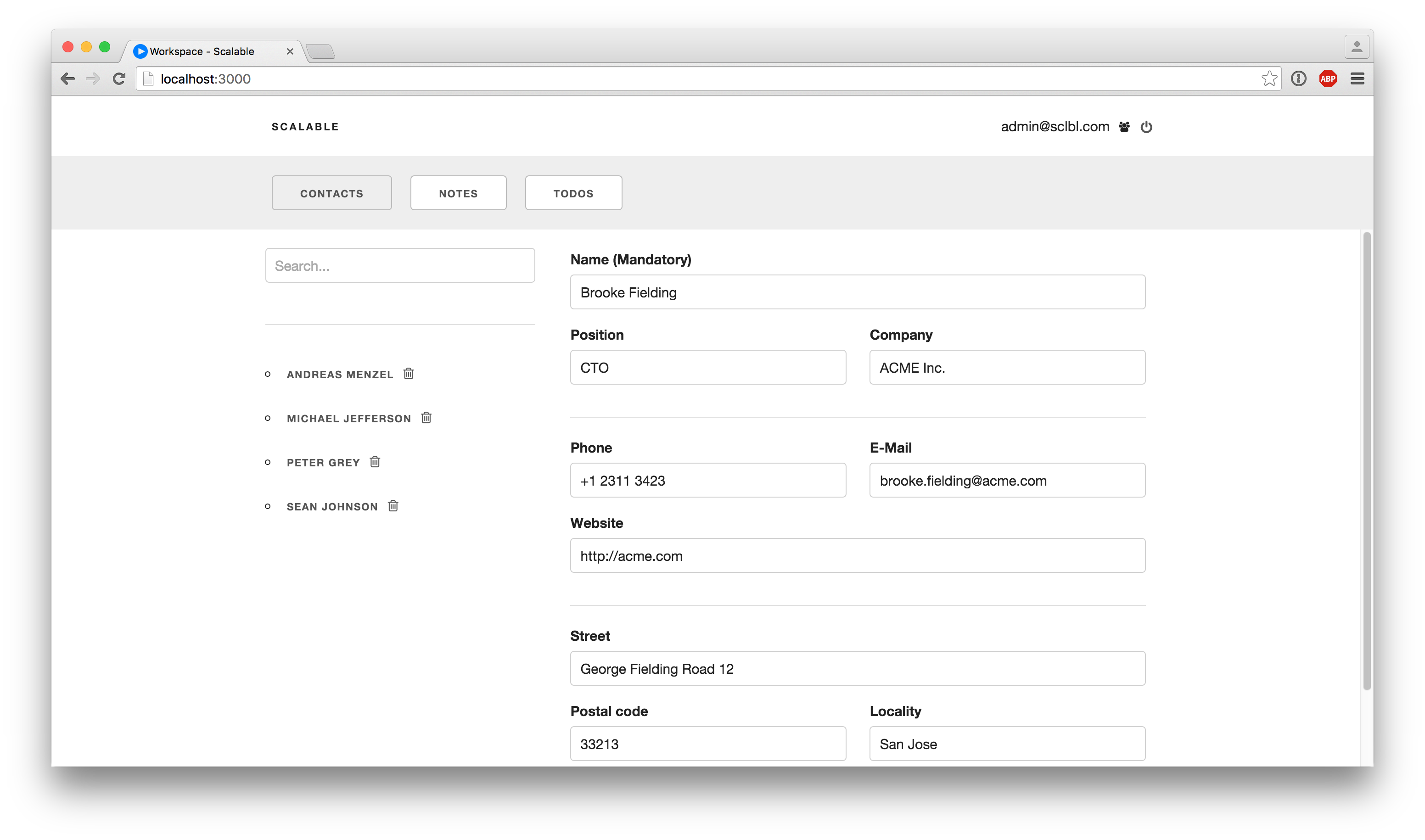 How does it work?

It consists of at least two parts:
The Scalable core system
Additional modules (such as e.g. Chat, Notes, Todos, CRM, ... you name it)
Modules are independent mini applications you can add / remove on the fly. They won't clutter / slow down the whole system. If a module is missing you are able to build it on your own or contact us so we can build it for you.
Take a look at the Scalable GitHub profile to see what modules are already available.
How much does it cost?

The Scalable core functionality and selected modules are free. There are additional modules you can buy to extend the functionality of your Scalable system.
What about support?

We support Scalable actively. If you need help setting up your Scalable installation or just want consultancy drop us a line at info@sclbl.com